2009 Aprilia mana 850
$3,995.00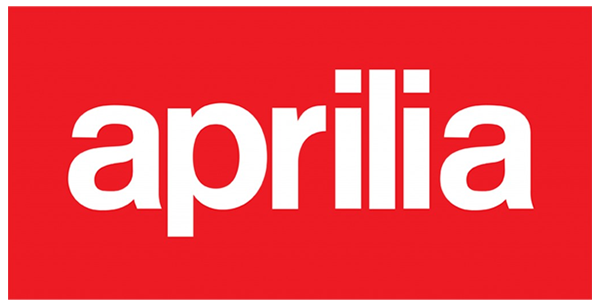 ---
Photo Feb 27, 10 57 16 AM
Location
Paris Suzuki Kawasaki
Overview
---
Dealer Insights
2009 Aprilia mana 850

fully automatic

only 1320 miles

many extras , windscreen, wheel dock , ventura sport rack,

very clean , like brand new

call for more info

903-785-7300
Description
Motorcycling has taken a giant leap into the future with the 850 Mana. Aprilia has always been ahead of its time, and often the first to develop technology other manufacturers have preferred to leave on the back burner. But never before has Aprilia's forward thinking and talented R&D department dared to create such an innovative and revolutionary motorcycle. No ordinary motorcycle, the 850 Mana is destined to change the riding habits of bikers all over the world. Because the 850 Mana is really a number of motorcycles rolled into one, a bike for all seasons, designed to put safety, versatility and easy riding first. The 850 Mana is the bike the others will have to match, the first to turn the technology of tomorrow into the reality of today.





With its exclusive and unmistakably Italian design, the 850 Mana is unique among motorcycles. Its revolutionary Sportgear transmission is electronically controlled to deliver unrivalled riding pleasure. So whatever your riding style, and whatever the road conditions, the 850 Mana is the bike you will want to be on.





The 850 Mana is the state of the art in motorcycle technology. Only Aprilia, with its legendary technical skills, would have dared take on a challenge of this entity. The Aprilia 850 Mana is so advanced and so unique that it simply cannot be compared with any other motorcycle. The Mana takes all the stress from motorcycling while injecting more satisfaction and more fun into riding under all conditions, from commuting to sports touring on the open road. All you need to do to enter a whole new world is press the button on the handlebars.





The transmission management system offers a choice of three "Autodrive" mappings plus a manual, seven speed, sequential gearshift, so you can be absolutely certain to find the perfect ratio for any traffic condition and riding preference. Whether you are just nipping across town or blowing away the cobwebs on a winding country road, the 850 Mana always delivers the ideal response and the same unique riding satisfaction. Whatever the conditions, and whoever the rider (even the most demanding), the Mana guarantees a perfect, peak-efficiency ride that lets you discover hitherto unknown potential.





The Mana's compact, sporty and ecological 90° V twin engine is the perfect partner for this type of transmission. Thanks to electronic fuel injection and a catalytic exhaust the engine falls well within the limits of the latest Euro 3 emission standards. Pace-setting power and torque mean brilliant performance, especially in acceleration. Virtually no other naked can keep up with a Mana as it pulls away from the lights! Yet the Mana is so amazingly easy to ride that blistering performance is well within the reach of any rider. The technology that Aprilia has developed for the 850 Mana is truly 'rider-friendly' and amazingly easy to use. The clutch lever has gone, replaced by an electronic control system that leaves you free to relax and enjoy the ride. The sequential gearshift can even be operated by a simply handlebar control as well as by the classic pedal.





As with all Aprilias, accurate design of the chassis guarantees top level handling. The 850 Mana's tubular trellis frame gives the bike impressive strength and torsional rigidity, and a single piece aluminium swingarm and advanced suspension delivers road holding to satisfy even the most demanding sports rider. Top quality brakes add to active safety by ensuring impressively short stopping distances.





DESIGN: Aprilia has always believed in utility design, but has developed the concept to its maximum expression on the 850 Mana, creating a naked that is more versatile than any other. With its exclusive, unmistakably Italian styling, the 850 Mana embodies the perfect combination of elegance and practicality. As with all Aprilia nakeds, the Mana's high-tech components make an essential contribution to overall design. The engine, fuel tank, airbox, frame and exhaust system all enhance the character of the 850 Mana, creating a personality that stands out from the crowd.



The look of the 850 Mana is also the result of courageous and innovative design choices. The 4.2 gallon tank is located under the seat, lower than normal, to distribute weight more evenly and lower the bike's centre of gravity. The "traditional" tank location is occupied instead by an illuminated storage compartment that is lined with non-slip, non-scratch material and big enough to house a full face helmet. The compartment also incorporates mobile phone storage and a 12V power socket. The vehicle documents and toolkit are also located inside the same compartment, leaving access to the battery and fuses free. The 850 Mana is the first motorcycle ever to provide fully integrated helmet storage, a unique and immensely practical advantage, especially for urban commuting and short trips. The compartment is opened electrically by a convenient switch on the handlebars. The lid opens under the control of a hydropneumatic damper that prevents accidental opening while the bike is in motion. A manually operated lever under the passenger seat is provided to release the compartment lid in the event of a flat battery.



ENGINE: Aprilia is continuing to blaze the trail that the SL 750 Shiver began, and is manufacturing the 850 Mana engine completely in-house.



There can be no doubt that the 850 Mana engine has opened new horizons in the world of motorcycling, featuring as it does a twin cylinder layout, electronic fuel injection, bags of torque, and above all a revolutionary transmission system that completely replaces the conventional mechanical gearbox and delivers a whole new motorcycling experience even under sport riding conditions.



To develop this amazing new engine, Aprilia has relied on the expertise of the world's top designers and all the skill of its own R&D department.





850 Mana: the future of the gearbox The most interesting aspect of the Mana engine is without a doubt its primary drive system, based on an electronically controlled, sequential transmission that offers the rider a choice of control modes.





Riders can choose from two options:



- Sequential mode: The rider decides for himself when to change gear, either using the conventional pedal or a switch on the handlebars. A servo mechanism shifts the main pulley to change between the seven gear ratios amazingly quickly. During deceleration, if the rider omit to change gear manually, the control system intervenes to change down automatically, preventing engine speed from dropping below the set threshold and providing another valuable aid to active safety.



- Fully automatic mode (Autodrive): Sophisticated electronics assume control over everything, and the CVT transmission keeps the engine running at maximum torque speed for optimum pickup and acceleration. The Sportgear transmission offers a choice of three mappings: Touring: for minimum consumption and maximum usability. Sport: for top performance with blistering acceleration, Rain: for use on wet or slippery roads



Semi-Autodrive mode allows the rider only to change down independently. This is particularly useful for overtaking at maximum torque revs or for boosting engine braking when riding down a hill.



You can switch from Autodrive to Sequential mode and back at any time, irrespective of riding conditions. The handlebar gearshift control can also be disabled from the dashboard.



The revolutionary transmission system of the Aprilia 850 Mana in no way reduces the pleasure of motorcycling. If anything, it adds the thrill of lightning fast gear changes and improves the performance of the engine under acceleration and on fast roads. A click of the switch is all that is needed to switch from one mode to the other, from relaxed cruising to exhilarating sports riding. With an engine and transmission like this, the potential of your motorcycle has never been greater.



The 90° V engine configuration, chosen for torque and power delivery, is the perfect match for this type of transmission. The engine delivers 76 horsepower at the crank and well in excess of 7 kgm of torque (at 5,000 rpm). Most important of all is an extremely flat power curve that translates into plenty of ready power even at low revs.



These specifications clearly express the performance of this unique motorcycle, which easily beats other nakeds of similar displacement thanks to its amazing acceleration.



The four valves per cylinder are operated by a single chain driven overhead camshaft, a solution that combines ease of maintenance with effective performance. As is traditional for Aprilia's big bike engines, lubrication is provided by a dry sump system, with a separate oil reservoir integrated inside the engine to minimise overall weight.



Efficient engine breathing is ensured by a generous size filter box and exhaust system. The electronic engine management system incorporates a sophisticated Weber Marelli electronic fuel injection unit with a single 38 mm throttle body and twin spark ignition. These two technical solutions combine to guarantee optimal combustion at all engine speeds, maximum thermodynamic efficiency, and therefore amazing performance despite low emissions.



The Mana's high performance engine respects the environment too. The stainless steel exhaust incorporates a catalytic converter and a Lambda probe oxygen sensor to bring emissions well within the limits established by Euro 3.



FRAME

The handling of the Aprilia 850 Mana is not just the result of a revolutionary engine but of an advanced chassis too. As with all Aprilia motorcycles, the frame of the 850 Mana has been developed in parallel with the engine to ensure the sort of harmony between engine and chassis that has always distinguished Aprilia motorcycles.

The robust steel tube trellis frame sets new standards for this class of machine and ensures top level handling in line with the characteristics of the innovative engine. The single piece aluminium swingarm is damped by a monoshock that is laterally offset to free up space for the exhaust pipe behind the engine and make the motorcycle more compact. The 850 Mana has a wheelbase of only 1,463 mm, extremely short for a naked, even a sports model.





SUSPENSION: On all Aprilias, the excellence of the chassis is maximised by an ideal suspension configuration and setup. Here too the NA 850 Mana accepts no compromises.



The 43 mm upside down fork slides easily and features an optimised setup for excellent performance even under sport riding conditions. 120 mm of front wheel travel lets you tackle all sorts of road surface.



At the rear, the monoshock is operated directly by the swingarm without intermediary linkages, and offers adjustments for spring preload and hydraulic rebound damping. Rear wheel travel is 125 mm.





BRAKES: Impressive stopping power is delivered by the very best braking technology currently available, developed in-house by Aprilia. Radial calipers with 4 pistons are the state of the art for motorcycle brakes and ensure maximum active safety under all braking conditions. The generous front discs are 320 mm in diameter, the standard size for Aprilia's big bikes, and are complemented by a single 260 mm rear disc.





ACCESSORIES: Mana 850 Aprilia may become even more versatile, unique and original, with accessories designed by Aprilia to meet all needs: from traveling to the city for work or shopping, trips to the weekend, the long journeys.



Windscreen adjustable to protect themselves with style in all weather conditions, even at high speeds. Full size suitcases personalized Mana side, rear trunk City 35 LT painted with cover and backpack, rack-resistant steel to expand the ability to load with a perfect weight distribution.
90° V twin engine with four valves per cylinder, Euro 3 homologated
Sportgear transmission: electronically controlled sequential gearshift offering two shift modes: seven speed manual or Autodrive with three mappings: Touring, Sport, and Rain
Storage compartment with non-scratch lining, large enough for a full-face helmet, with mobile phone holder, toolkit & document holder, and 12V power socket
Under-seat fuel tank
Brakes with radial calipers
43 mm upside down fork
Offset monoshock with spring preload and rebound adjustments
Steel trellis frame with single piece aluminium swingarm
Twin spark ignition
Electronic fuel injection with single throttle body
Specifications
Engine: Aprilia 90° longitudinal V twin four stroke. Liquid cooled. Single overhead cam with chain drive, four valves per cylinder
Fuel: Unleaded petrol
Bore x stroke: 88 x 69 mm
Total displacement: 839.3 cc
Compression ratio: 10:01
Maximum power at crank: 56 kW (76.1 HP) at 8,000 rpm
Maximum torque at crank: 7.45 kgm (73 Nm) at 5,000 rpm
Fuel system: Integrated engine management system. Weber Marelli electronic fuel injection with one 38 mm throttle body
Ignition: Digital electronic ignition, with two spark plugs per cylinder, integrated with fuel injection system
Starting: Electric.
Exhaust: Two in one system in 100% stainless steel with three-way catalytic converter and Lambda probe
Generator: : 450 W at 6000 rpm
Lubrication: Dry sump with separate oil reservoir
Gearbox: Sequential with manual or automatic mode selectable by the user. 7 ratios in manual mode. 3 mappings (Touring, Sport, Rain) in automatic mode. Gear change by pedal or handlebar control. The user can switch from automatic to sequential mode at any moment.
Clutch: Automatic
Primary drive: Belt
Final drive: Chain
Frame: High strength steel trellis
Front suspension: 43 mm upside-down fork. Wheel travel: 120 mm.
Rear suspension: Aluminium alloy single-piece swingarm. Hydraulic shock absorber adjustable in spring preload and rebound damping. Wheel travel: 125 mm
Front Brakes: double stainless steel floating disc (Æ 320 mm). Radial calipers with four pistons
Rear Brakes: stainless steel disc (Æ 260 mm). Single piston caliper
Wheels: Aluminium alloy.
Front Wheels: 3.50 x 17"
Rear Wheels: 6.00 x 17"
Tyres: Radial tubeless.
Front Tires: 120/70 ZR 17
Rear Tires: 180/55 ZR 17
Overall length: 81.8 in
Overall width: 31.4 in (at handlebars)
Overall height: 44.4 in
Seat height: 31.4 in
Wheelbase: 57.5 in
Trail: 4.05 in
Rake angle: 24°
Tank capacity: 4.2 gal
Specs
Engine
Engine Type

Aprilia 90° longitudinal V twin four stroke. Single overhead cam with chain drive, four valves per cylinder
Displacement

839.3 cc
Bore and Stroke

88 x 69 mm
Cooling

Liquid cooled.
Compression Ratio

10:01
Fuel System

Integrated engine management system. Weber Marelli electronic fuel injection with one 38 mm throttle body
Ignition

Digital electronic ignition, with two spark plugs per cylinder, integrated with fuel injection system
Chassis
Front Suspension

43 mm upside-down fork. Wheel travel 120 mm.
Rear Suspension

Aluminium alloy single-piece swingarm. Hydraulic shock absorber adjustable in spring preload and rebound damping. Wheel travel 125 mm
Front Brakes

Double stainless steel floating disc (Æ 320 mm). Radial calipers with four pistons
Rear Brakes

Stainless steel disc (Æ 260 mm). Single piston caliper
Front Tire

120/70 ZR 17
Rear Tire

180/55 ZR 17
Dimensions
Wheelbase

57.5 in
Seat Height

31.4 in
Rake

24 deg.
Trail

4.05 in
Fuel Capacity

4.2 gal
Transmission
Transmission

Belt
Final Drive

Chain